Excellence achieved through unparalleled precision
Choosing JURID® means choosing unequalled accuracy. A level of accuracy that can only be validated through deductive testing and scientific measuring. Development starts in the lab and ends with on-track testing. Because ultimately, it's your experience behind the wheel that matters the most.
JURID® brake pads and discs match OE standards. Jurid's stopping power, consistency, build quality and comfort tops major aftermarket competitor parts in the market.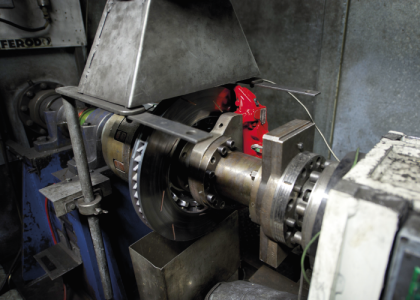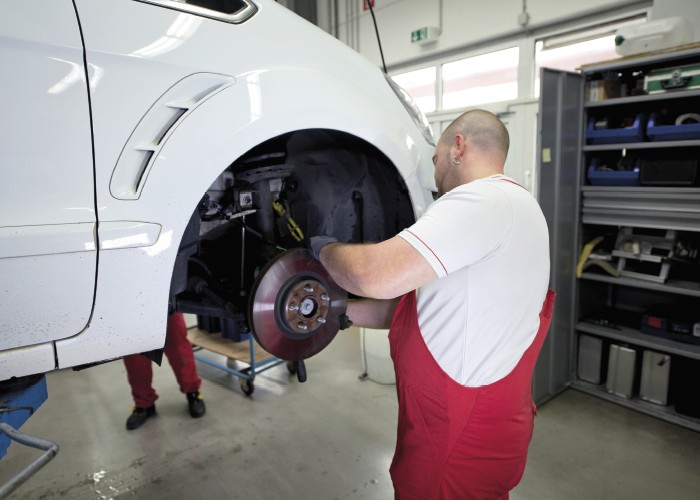 JURID® pads vs. big name competitors
To see how JURID® brake pads and discs compare to other aftermarket brake part producers, we have run a series of intensive Dyno and Vehicle Tests to simulate demanding real-life situations. The test subject, in all cases, is the C1 caliper found on many popular Ford vehicles.
4 reasons to choose JURID® brake pads & discs
RIDE: LV FORD C1 
PLAYERS: JURID® VS. COMPETITORS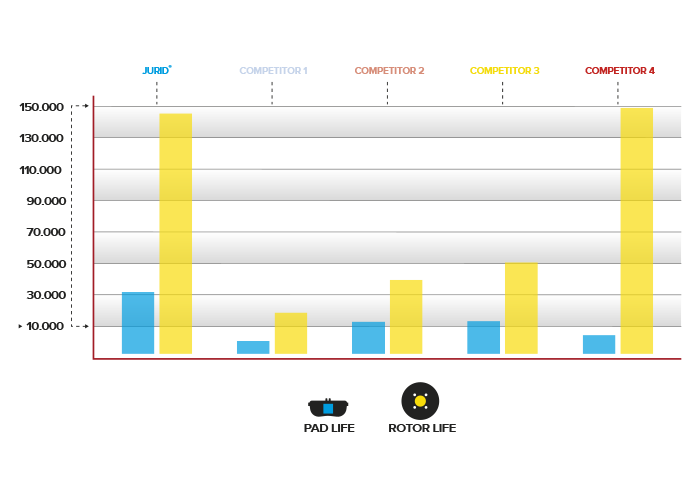 Quality parts are created to endure. Their lifespan is what makes them reliable over extended periods of time.
Dyno testing showed that JURID® Brake Pads & Discs have a longer life expectancy.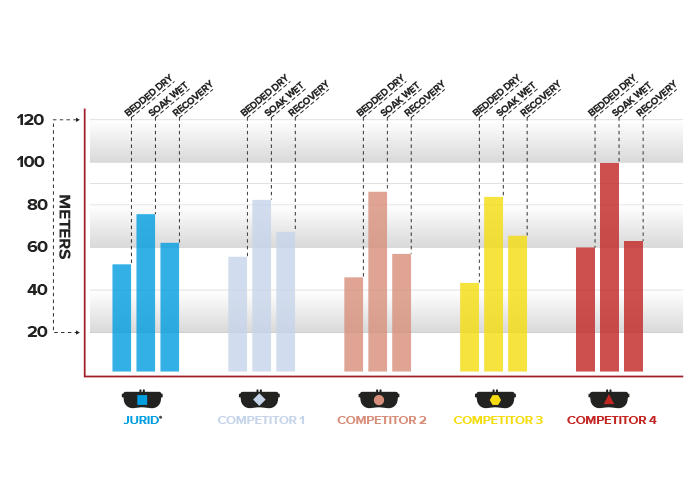 Bedded dry: Test speed 80 km/h - 0 km/h with constant 30 bar stops.
Soak wet: 10-minute wet soak, average 6 stops. Front brakes only.

Knowing how your car handles in challenging weather conditions significantly impacts your safety.
That's why brake parts need to perform similarly in dry & wet circumstances. JURID® Brake Pads simply excel when it comes to limiting deviation in behaviour.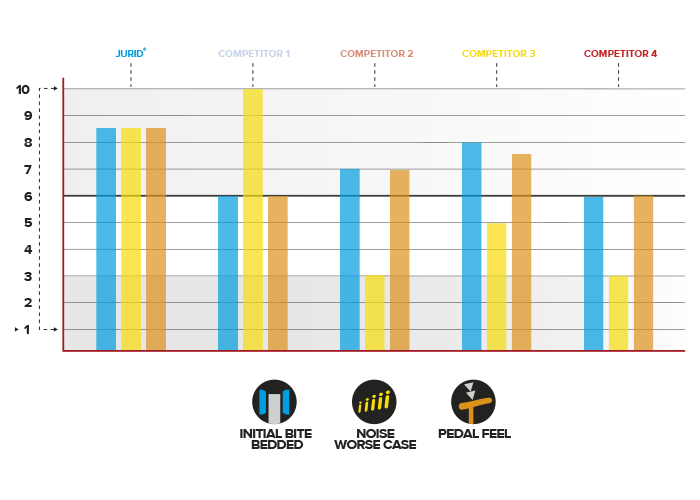 VER-ratings prove how specific parts perform under rigorous OE standards.

All results are scores on a 10-point scale. JURID® scored consistently highly in each category. 
All above tests are conducted in Tenneco Inc. Chapel, UK and Barcelona, Spain test centers. Test results available upon request. (info@driv.com)