Enjoy exclusive benefits in only seconds
We're now including something extra with the majority of JURID® parts – a unique QR code! As part of our commitment to provide technicians and garages with the very best products and support, the packaging of our parts now feature a visible QR code.

By simply scanning the code with a smartphone's camera, those installing the product enjoy a host of benefits and even the opportunity to learn new skills that will last a lifetime.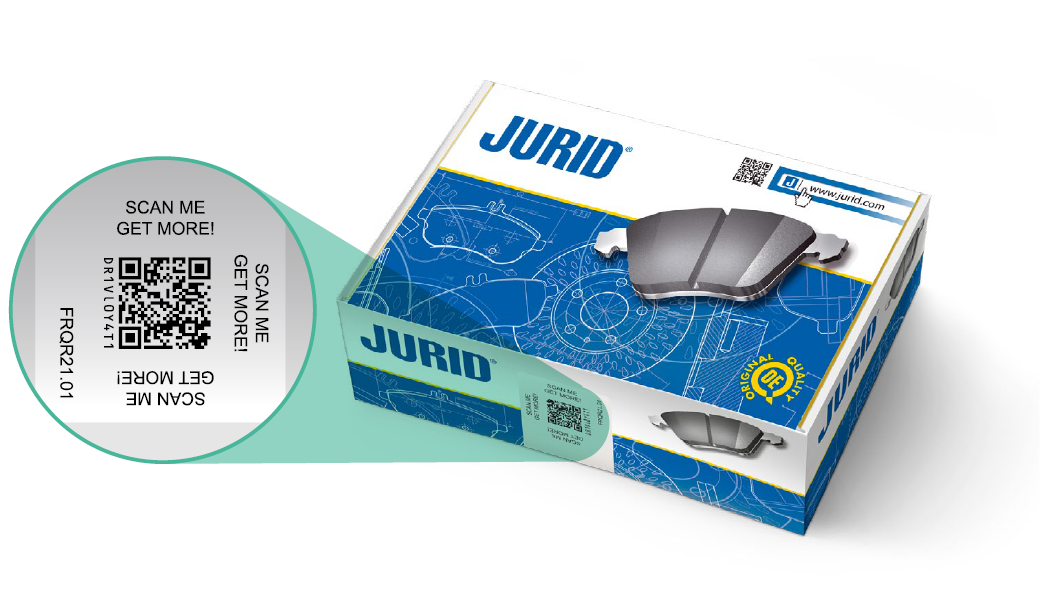 Instant peace of mind and extensive product details
Once the code has been scanned, it instantly opens an easy-to-navigate menu that with a quick tap of a finger provides an insight into a variety of subjects relating to the product. For even more convenience, viewers can specify to see the information in a choice of eight languages.
Importantly, scanning the code confirms that the component is a genuine JURID product, ensuring that the end user enjoys the durability and quality of a part that has been developed using JURID®'s extensive experience and that their vehicle will perform as the manufacturer intended.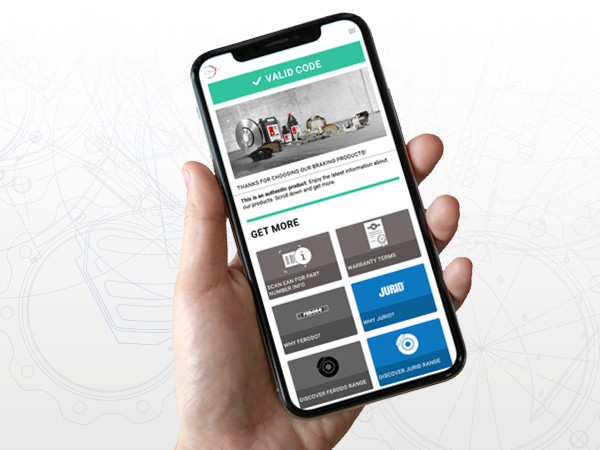 At a glance, scanning the QR code includes information and details on:
Authentication that it is an original Jurid product
Product part number, specification and applications
Installation guide and advice
Warranty conditions
After sales support
Contacting Garage Gurus® technical experts direct via email
Opportunity to update technical knowledge for free
In addition to providing in-depth information on the product, simply scanning the QR code is the gateway for installers to enhance their technical skills – all for free.
Tapping the relevant tab allows viewers to enroll in the Garage Gurus® Online Training Center, enabling them to enjoy our comprehensive e-learning course library, webinars, technical articles, brand information and much, much more.
See it, scan it – as essential as having the right tools!
With all the benefits that scanning the QR code provides and with it only taking mere seconds to do, it should be considered as vital as having the right tools to complete the work.
The code is there simply to make it easier for the installer and reaffirms how Garage Gurus and Jurid are the perfect partners for technicians – working to make their jobs as straightforward as possible and giving them everything they need to enhance their skills and keep up to date with the latest automotive developments and technologies.